Lonesome George — the sole remaining Pinta Island tortoise and Galapagos conservation icon — was found dead in his corral at the Tortoise Breeding and Rearing Center in Puerto Ayora, Santa Cruz Island, by members of the Galapagos National Park Service. His loss will be felt across the world, as it marks the extinction of the Pinta species of tortoise.
Play & Share this video on Instagram
A Pinta Island tortoise is the last Galapagos icon
Lonesome George was a male Pinta Island tortoise (Chelonoidis abingdoni) and the last known individual of the subspecies. In his last years, people knew him as the rarest creature in the world. George serves as an important symbol for conservation efforts in the Galápagos Islands and throughout the world.
Lonesome George caretakers found him dead on the morning of June 24 2012, He was in his corral. He died, scientists later determined, from natural causes. His death shocked those who cared for him due in part to his young age—giant tortoises from George's particular subspecies can live to be 200.
The Pinta tortoise were extinct in the early part of the 20th century. Or so biologists thought. Except for the absence of giant tortoises, the island was in near pristine condition until 1959, when fishermen released three goats there. Given the distance to Pinta from port, these fishermen simply wanted fresh meat on their long fishing voyages. The tiny goat population, however, exploded, and by 1970 it was around 40,000. The goats had devastated the vegetation and had essentially eliminated any good tortoise habitat left.
Then in 1971 the scientist from Hungary József Vágvölgyi, saw a tortoise on the island – Lonesome George. Vágvölgyi recounted his observation back in port, and in the spring of 1972, Galapagos National Park rangers brought the tortoise to the Tortoise Center on Santa Cruz for its protection. After that, an international quest began in all the zoos around the world to find a female for George. However, despite many international campaigns and genetic analyses of any potential Pinta tortoise found in zoos, none has been located to this day.
But Lonesome George got a lot of attention, perhaps more than any other endling. In the United States, media named him Lonesome George – after George Gobel, a TV comedian, who had become known himself as Lonesome George.
"Whatever happens to this single animal, let him always remind us that the fate of all living things on Earth is in human hands."
— These words are inscribed on the information panel outside the enclosure of Lonesome George at CDRS/GNP.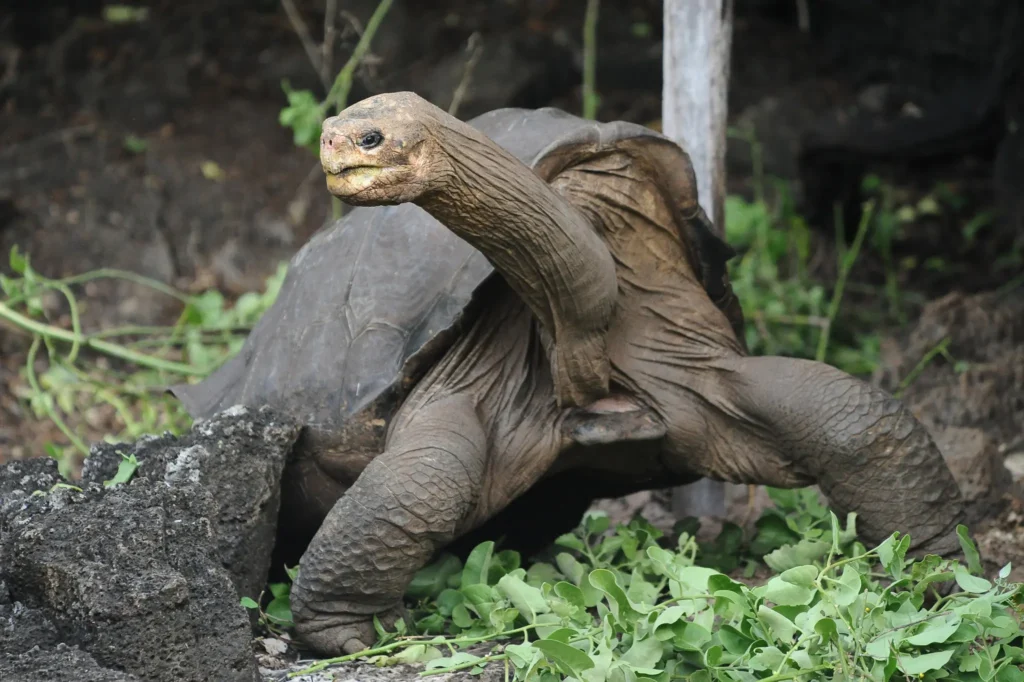 The body of Lonesome George, whose age is unknown but estimated at more than 100 years old, is currently in a cold chamber to avoid decomposition prior to a necropsy.
Lonesome George is a Galapagos icon and a world symbol of nature conservation.
---
Other Endling stories explained by This is My Earth: